The following content is translated from Chinese source by machine translation without post-editing.



  On June 25th, TalkingChina's translation of the conference room was a laugh, and this day was a special day.



  The students of Zhejiang International Studies University have nearly finished their internship at TalkingChina Translation Co., and they are coming to an end. In order to thank the students for their contributions and efforts to TalkingChina, TalkingChina Translation has organized a farewell party for this internship. Work draws a perfect period.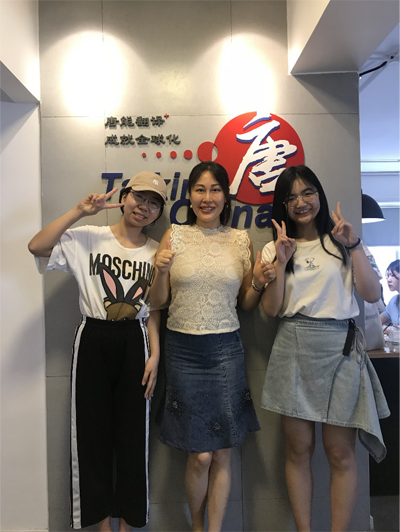 TalkingChina Ms. Su Yang and a group of interns from Zhejiang International Studies University



  TalkingChina Translation Company and Zhejiang International Studies University officially signed a cooperation framework agreement in March this year, becoming an internship base outside Zhejiang. This internship was the first cooperation after signing the agreement, and both sides attached great importance. During the cooperation, TalkingChina Translation Company provided practical opportunities for students of Zhejiang Foreign Languages ??College in translation, proofreading, corpus production, and use of CAT tools. Zhejiang Foreign Languages ??Institute also provided excellent student resources for TalkingChina translation.




  At this farewell party, TalkingChina translated the Team Leaders of each group to evaluate and summarize the performance of the interns during the group. The students from Zhejiang International Studies University performed outstandingly during TalkingChina's internship, actively took on the task of work, and helped the project team to complete a large number of corpus production and proofreading work. The leaders of each group are dedicated and eloquent, and teaches the students a lot of knowledge in the language industry, including the practical application of tools such as CAT. The combination of theory and practice allows students to apply their knowledge and benefit.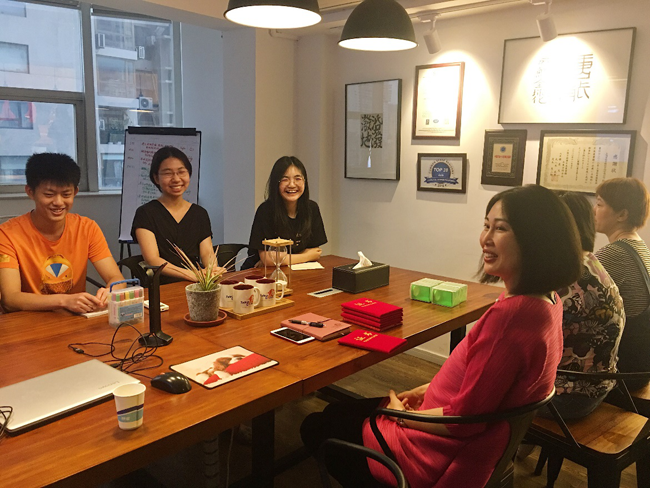 Interns students also made self-evaluation of their performance during their work and published their own internship speeches. During the TalkingChina translation internship, everyone participated in several major projects, such as the Shanghai Film Festival and Air China. In these projects, everyone's comprehensive ability has been greatly improved. The students also have a stronger interest in the language service industry through internships. This internship is a very happy and enjoyable process for the students, and they continue to grow and achieve themselves in the process of learning.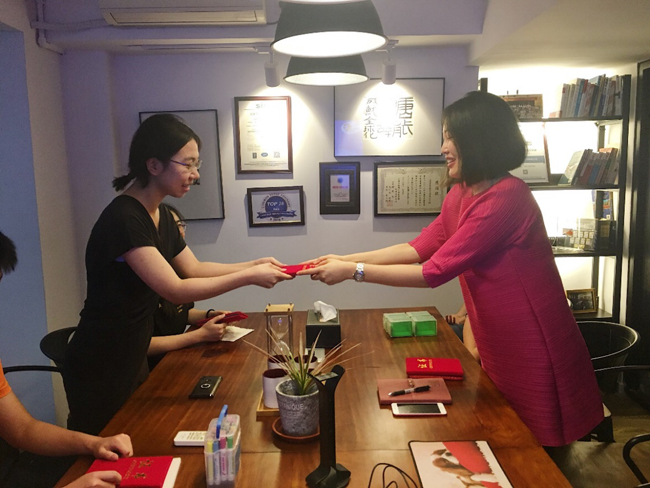 Ms. Su Yang, General Manager of TalkingChina, issued an internship certificate for the intern



  Finally, Ms. Su Yang, the managing director of TalkingChina Translation Company, issued an internship certificate for the intern, which affirmed the contribution that everyone can make in TalkingChina, and placed high hopes on the interns. At the same time, all the colleagues who represent TalkingChina's sincerely wish the students - the future from TalkingChina can sail, keep the initial heart, be sincere, be professional, and achieve their own value!