The following content is translated from Chinese source by machine translation without post-editing.
  On April 25, 2019, the annual Annual Investor Conference was successfully held at the Bund Peninsula Hotel; this is the fifth annual conference of Cambridge and the same concurrent service provided by TalkingChina for the fifth consecutive year. As in previous years, with the assistance of TalkingChina simultaneous interpretation and equipment technology, the conference was successfully held!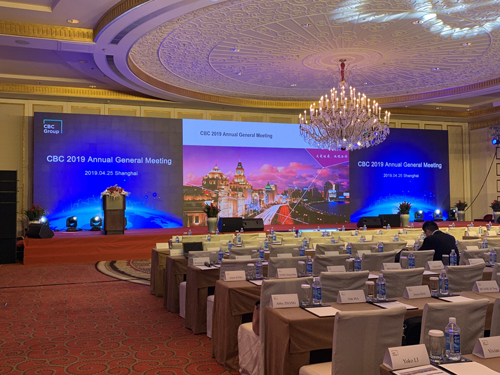 Cambridge is a private equity fund focused on investment in the health care sector. It is a leading company in the pharmaceutical/biotechnology, medical device and medical services sectors, and its leading companies cover all major sectors of healthcare. As of 2017, the second phase of the Cambridge US dollar fund has exceeded the fundraising within a limited time, hitting a ceiling of 400 million US dollars. This beautiful transcript makes Cambridge a recognized leading brand in the industry and continues to bring more feedback to investors.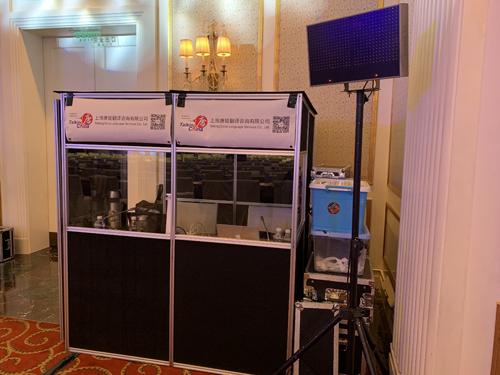 From the first year of the investor conference, in 2015, TalkingChinaTranslation cooperated with Kangqiao Capital, from the initial 20-person conference of the Waldorf Astoria to the hundreds of people who moved to the Peninsula Hotel. On the scale, Tang can be fortunate to witness the continuous increase in the number of participants in Kangqiao every year, and also fortunate to witness the strength of Kangqiao Capital's company continues to grow! Just as Kang Wei's CEO Fu Wei mentioned several times in the conference, "We are not only facing asset competition, but also an increasingly fierce competition for talent!". Not only for the investment industry, but also for the translation industry. At present, there are more than 2,000 elite translators signed by TalkingChinaTranslation, covering more than 60 languages. In the future, we will continue to train the translators and service teams of the Tangergy system, and uphold the original intention to provide customers with the highest quality. Interpreting talents and services to help each project of the client.